BILLINGS – T- shirts have been a big part of the Montana Women's Run and for eight years, the t-shirt design has been important for or the Kid's Run.
The Montana Women's Run announced the winner of the drawing contest for the Kids Run T-Shirt at the YMCA on Thursday.
Aubree Meiers, 8, received the honor of having her art work on the shirt.
Her drawing was chosen from 60 entries and will be given to about 250 at the Kids Run.
Aubree's winning design has the words "Run cause it's Fun."
"I did it because I think it rhymes," Aubree said. "I think that I'm really lucky."
"It's a pretty cool way for her to be able to share some of her talents and who she is," said Andrea Meiers, Aubree's mother. "And so that's the most exciting part for me."
"Group dynamics," Montana Women's Run Administrater Ekkie Wedul said about the women's run. "When you get seven or eight or 9,000 women downtown, you've got whole families there. You've got several generations sometimes. The main focus of the Montana Women's run is to promote health and fitness among women. And so the kids run is to promote health and fitness among kids."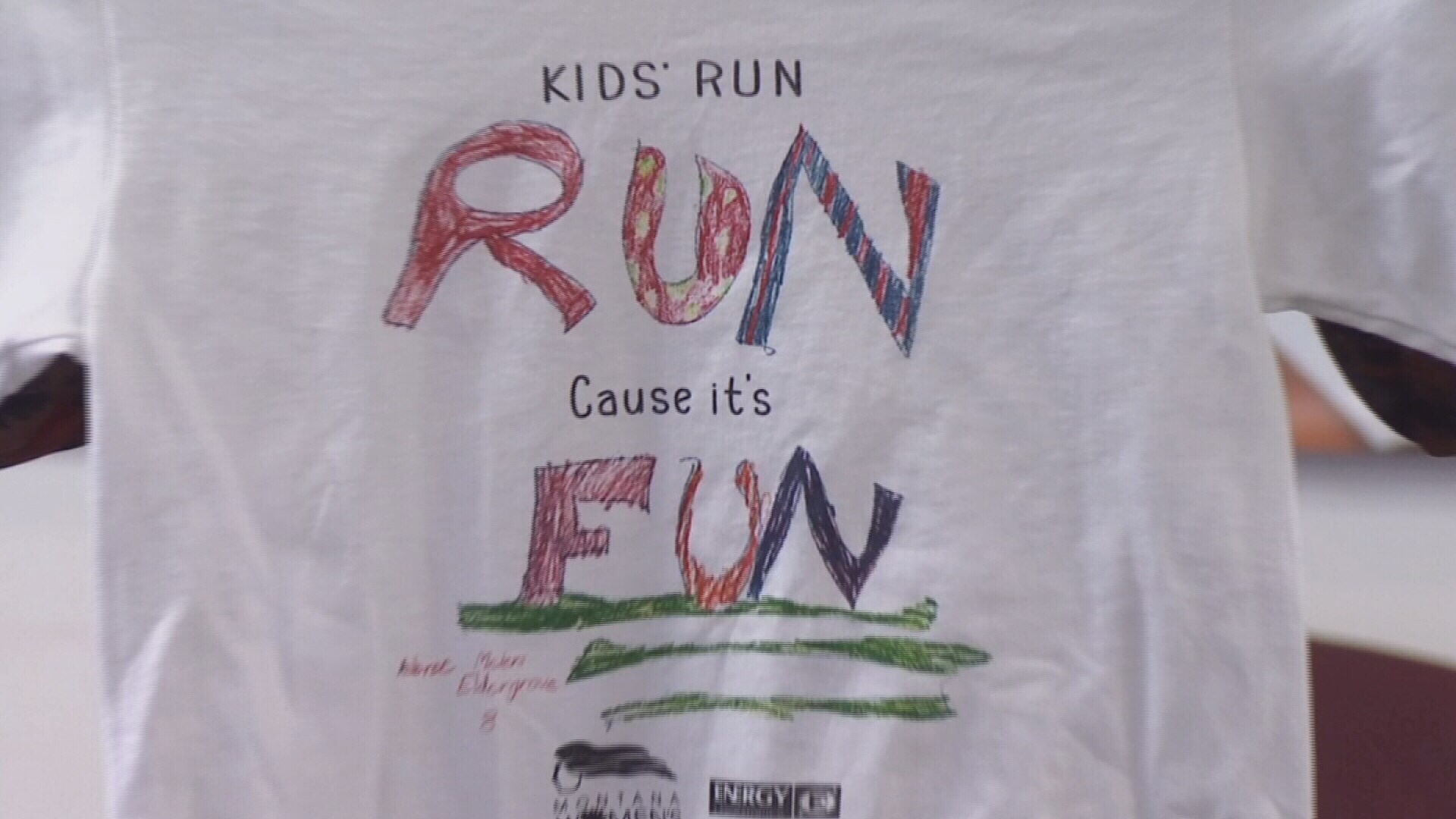 The Kid's Run is Tuesday, May 8 starting at 6 p.m. at Rocky's track.
The run is open to kids 10 and younger.
The 37th Annual Montana Women's Run is May12.