BILLINGS — Mountview Cemetery staff in Billings have submitted applications for 29 new veterans headstones and have placed temporary markers on the headstones damaged by single-vehicle crash last week.
The temporary markers are on loan from the Yellowstone National Cemetery in Laurel, said Chris Waite, Billings cemetery superintendent Tuesday.
"They were really generous to bring those over and have something at least temporarily there while the headstones are missing," Waite said.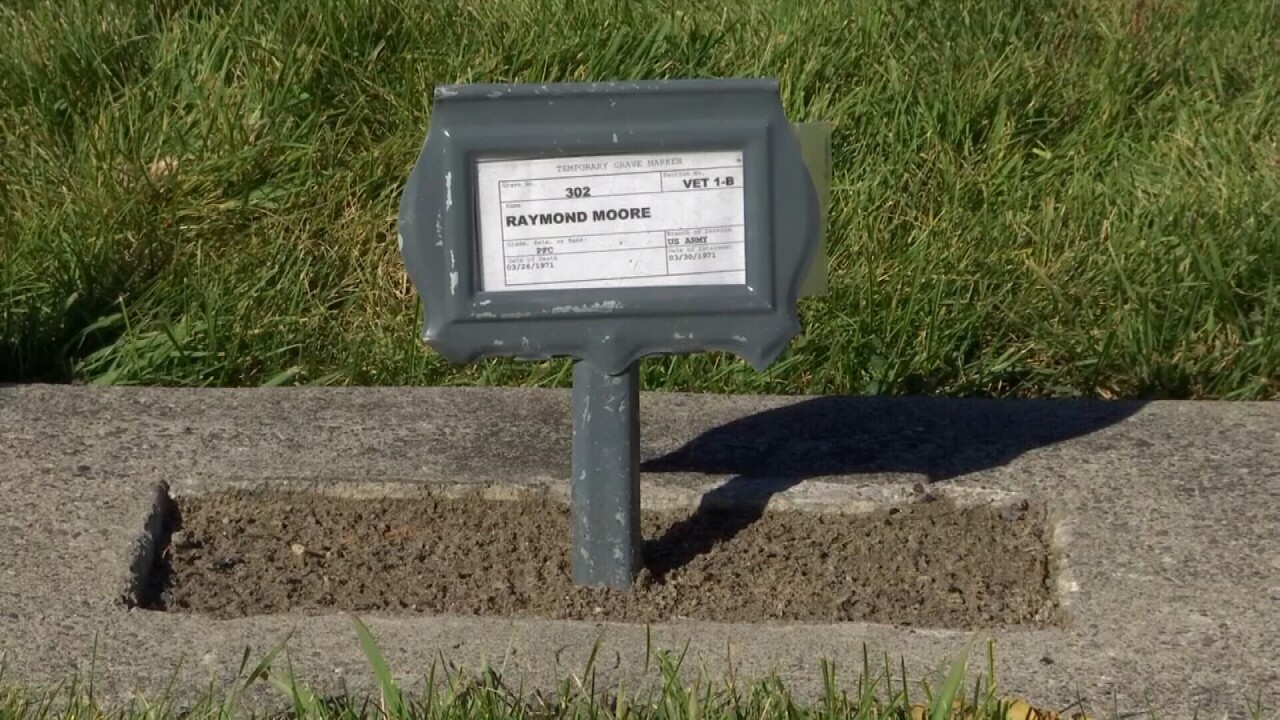 It took volunteers with Mountview about a week to track down the information on the missing headstones, Waite said. On Monday, staff submitted applications to the Veterans Administration to have replacements delivered.
"We had two really incredible volunteers here who help us with come other records we've been working on at the cemetery. We provided them the list and they dove in and helped us locate the information that we were missing so that we could get it submitted," Waite said.
Most of the tracking efforts went into finding discharge records, Waite said. During the timeframe the headstones were made, the cemetery didn't have photocopied discharge records on file.
"We had a little bit in our information and our volunteers kind of took to the internet and searched a lot of different records online to find the pieces that we were missing," Waite said.
Waite heard from the VA that Mountview's headstones would be fast-tracked to arrive as soon as possible.
RELATED: VA to replace damaged veterans' headstones at Mountview Cemetery in Billings