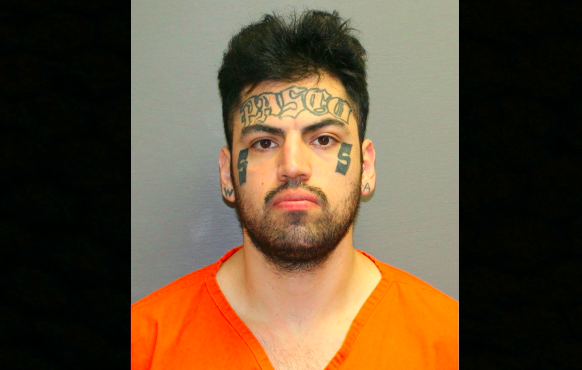 GREAT FALLS – Elias Rodriguez has been charged after allegedly hitting three Cascade County Detention Center officers and spitting on a fourth officer.
According to court documents, a Cascade County sheriff's deputy responded to the detention center on May 12 for a report of an inmate who had assaulted several detention officers.
The documents state that Rodriguez, who was arrested in February for assault and kidnapping, had been instructed to return to his cell when he rushed out of a shower stall fully-clothed and hit two officers.
While detention staff were taking Rodriguez to the ground he struck another officer in the forehead.
The documents state that Rodriguez continued to fight with staff as they removed him from the shower area.
The deputy observed redness, swelling, bruising, and abrasions on the three officers. He also reviewed video surveillance of the incident and found the video consistent with the officer's reports.
The documents state the deputy learned Rodriguez had spit on a fourth detention officer and thrown his food at her, which was also caught on surveillance tape.
Rodriguez, 27, has been charged with three felony counts of assault on a peace officer or judicial officer and one misdemeanor count for assault with a bodily fluid.
His bond has been set at $25,000.