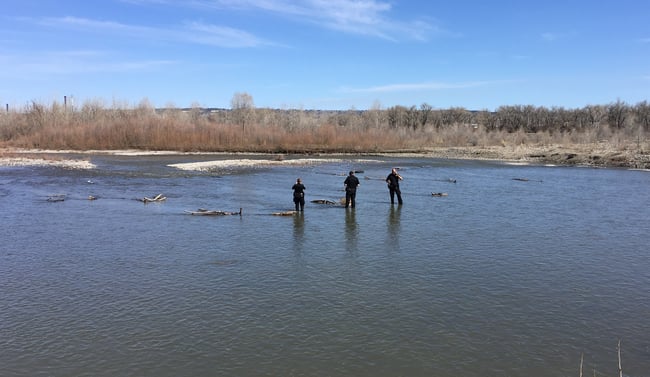 BILLINGS – Yellowstone County Sheriff Mike Linder said Tuesday the death of a woman whose body was found in the Yellowstone River is being treated as a homicide.
In a press release, Linder identified the woman as 42-year-old Harriet P. Wilson of Billings. Her age previously incorrectly reported as 43, he said.
"Although there were no obvious signs of foul play, we do consider this death suspicious," Linder said. "An autopsy has been performed and for the time being, YCSO Detectives will treat and investigate this incident as a homicide."
Linder said no other details would be released at this time.
Her body was found Sunday afternoon in the river near Two Moon Park.
RELATED: Investigation continues into body discovered in Yellowstone River in Billings over weekend