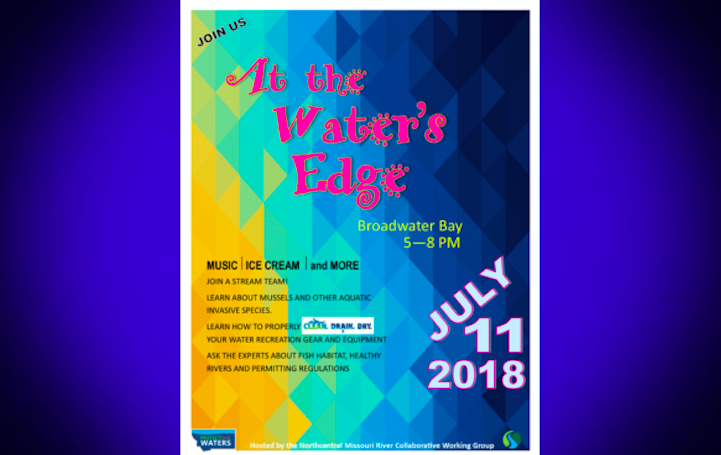 The public is invited to join Fish, Wildlife and Parks at Broadwater Bay for At the Water's Edge, an event meant to educate people about aquatic invasive species.
The event kicks off at 5 p.m. on Wednesday, July 11, and runs until 8 p.m.
People can ask experts about fish habitat, healthy rivers, and permitting regulations, as well as learn how to property "clean, drain, dry" water recreation gear and equipment.
There will be music, ice cream, and more.
The AIS event is hosted by the North Central Missouri River Collaborative Working Group, which consists of several partners including the Cascade Conservation District, City of Great Falls, Cascade County, Montana FWP Region 4 and AIS groups, and the Missouri River Conservation District Council.
At the Water's Edge follows the MRCDC's quarterly meeting.
In addition to the event, a River Rendezvous is scheduled for Thursday, July 12.
The Rendezvous will focus on infrastructure and includes tours of the water treatment plant and Ryan Dam.