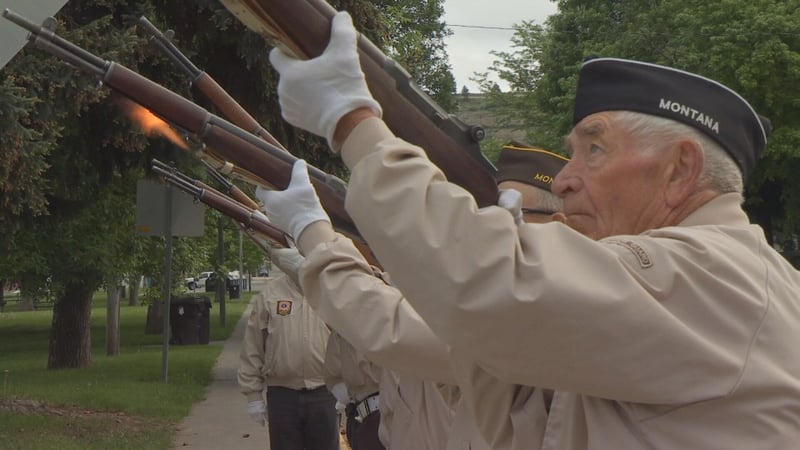 As the nation comes together on this Memorial Day holiday, ceremonies are held to remember those who died while serving our country.
Ceremonies in Yellowstone County kicked off at 8 a.m. Monday at Veterans Park.
Hosted by VFW Post #6774, the ceremony included a volley salute, taps, wreath laying and presentation of the flag.
A display also offered a closer look at the number of troops that served and the lives lost since the Revolutionary War.
Chaplain Jim Williams said the display is eye opening.
"They don't understand how many people have sacrificed their lives. And this is not only just them, but how many people have lost their lives in the war, that's civilians and everybody," Williams said.
Ceremonies were also held Monday at Riverside, Laurel, Mountview, Yellowstone Valley Cemeteries, and Sunset Memorial.
A noon ceremony is scheduled for Yellowstone National Veterans Cemetery in Laurel.