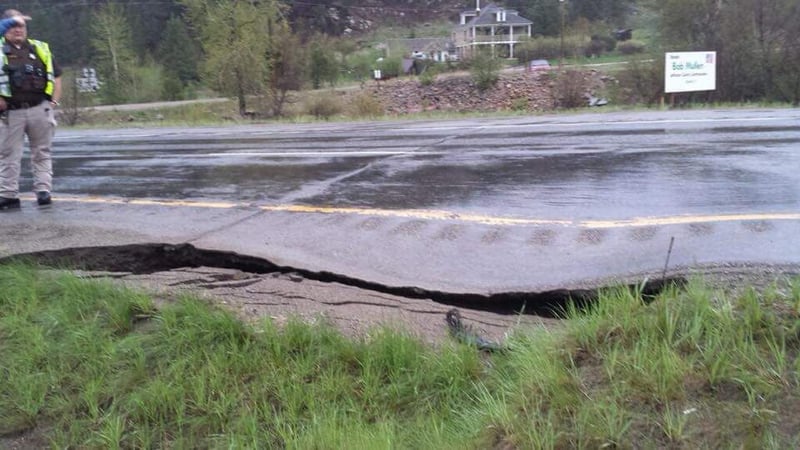 (MTN News photo)
Interstate 15 is closed near mile marker 175, just south of Jefferson City.
The closure was announced at about 8:40 p.m. Friday.
North and south-bound lanes are closed due to a washed-out culvert that passes under the interstate.
Montana Department of Transportation employees are assessing the situation to see how dangerous it is and determine how to proceed.
The Jefferson County Sheriff's Office is asking everyone to stay away and let emergency crews and transportation officials work the situation to resolve this issue.
On Saturday morning, the Sheriff's Office posted this update on Facebook:
Travelers are urged to use established highway routes around the closure. Butte to Helena travelers should use Highway 287 (Three Forks through Townsend) or Highway 12 (Deer Lodge to Garrison). When we receive new information from the Montana Department of Transportation regarding the closure we will post it here. DO NOT travel to the area to view the damage, increased traffic around the closure site will only hamper recovery efforts.