ASHLAND — Between studying for exams and applying to college, a small class of students at St. Labre High School is running its own business.
Braves Ink is almost entirely student-run, and the business has a full list of clients that keep students working around the clock to meet deadlines.
"I take care of all the money and get it deposited into the account," said Bree Deputee, a senior.
Deputee said she is responsible for collecting payment for orders and balancing the account for Braves Ink.
Each student plays an important role in the business.
Jayson Fisher, a senior, is the technology expert.
"We work hands-on with stuff instead of sitting at a desk," said Fisher. "We learn things that are useful for business by actually doing it, learning through trial and error."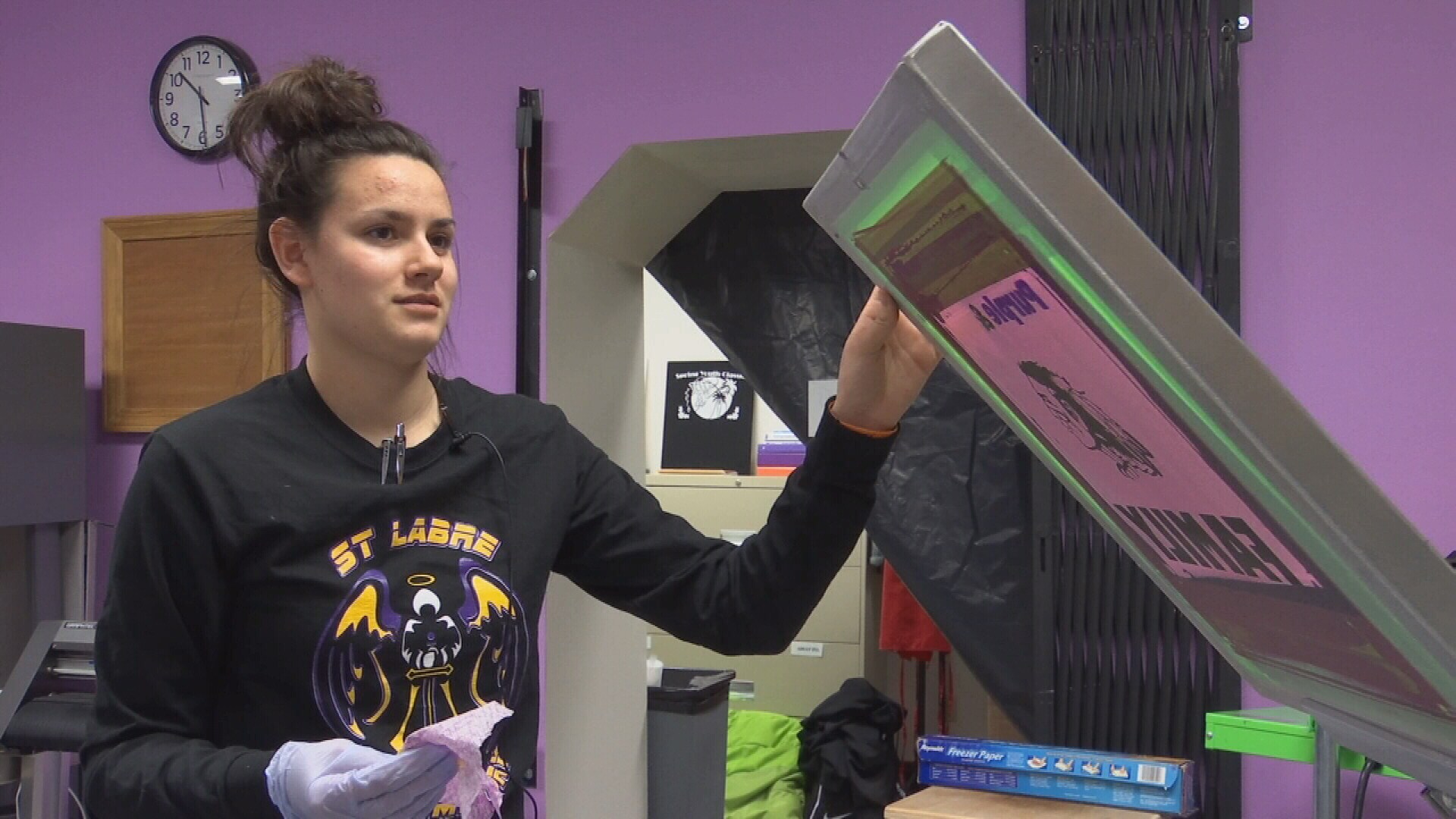 The students create the designs and print the shirts (MTN News)
From start to finish, these students design and print shirts for paying customers like the school basketball team.
Sidney Fox, an instructor and coach for the Little Braves basketball team, presented a logo that his father designed to Braves Ink for a shirt design.
"They were able to bring it to life," said Fox. "I was kind of expecting something like a beginner. But when I first seen this, I was amazed. It looked professionally done, like I ordered it from an online company. I was really surprised."
Braves Ink has been commissioned to design and print shirts for everything from athletic teams to memorial shirts that recognize lost loved ones.
"It's super relieving to know people actually like what we design and are appreciative and actually spend money on things we make," said Deputee.
The program had humble beginnings with limited technology and supplies.
But the students now operate with high-quality equipment thanks to a grant from Montana Congressman Greg Gianforte, training from Snappy Duds, an embroidering and printing company, and profits from their sales.
As most business people are aware, quality control is critical to creating a solid product, and the students take a hard look at their product before they complete a sale.
The student employees typically have two weeks to work on each order. But sometimes, like when they were asked to create warm-up jackets days before a major basketball game, they have to work quick.
"Some days we have a deadline, like a strict deadline and I have to help other people," said Fisher. "It's hard work, but I like doing that."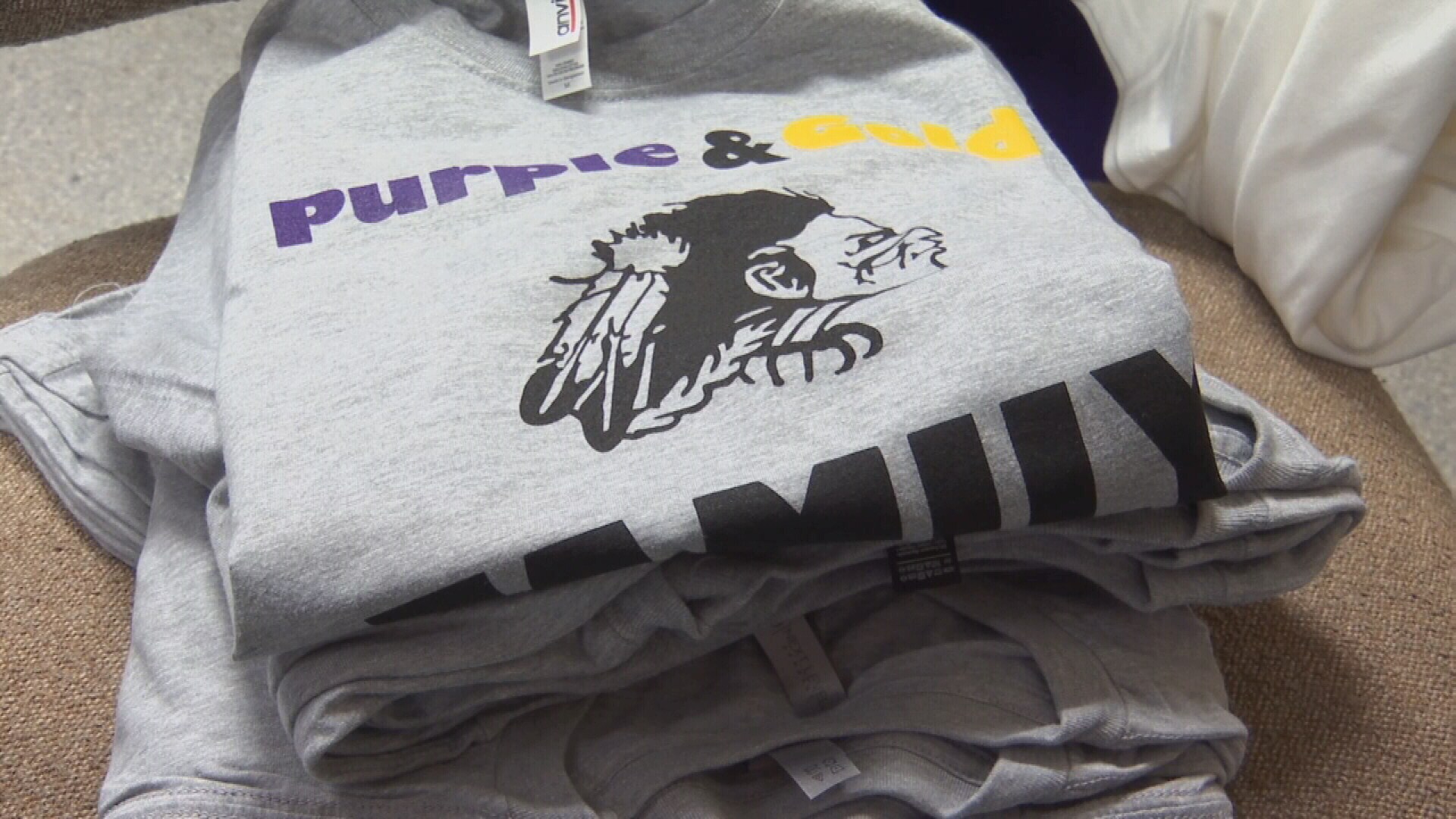 These shirts are ready to be delivered (MTN News)
The work can be stressful, but the reward is sweet and sometimes savory.
Instructor Robyn Lei often brings the student employees pizza for meeting deadlines.
"They work so hard and really put their hearts into it," said Lei.
While Lei wanted none of the glory, this story couldn't be told without her.
She started the program, secured the initial funds and recruited students for the work.
Lei said she's learning the process alongside her students, who have learned so much already that they are eager to take it to the next level.
"It's something I would wanna do when I get older, run my own business," said Camron Spotted Elk. "I can design these T-shirts and sell them at powwows."
Fox said he plans to continue doing business with Braves Ink because they not only produce quality work, but their work in the program will help them be successful later in life.
"These kids are able to learn entrepreneurial skills," said Fox. "I believe that is the driving force behind our tribes is small businesses and if these kids are able to pick up these qualities, they can in the long run benefit our people."
The profits earned through Braves Ink are paid out to student employees at the end of the year in the form of college scholarships.