RED LODGE - A suspect was arrested Thursday morning at his home in Red Lodge for the murder of a homeless man who was reported missing Monday.
Thomas Schifferns is being held at the Yellowstone County jail on a $1 million bond, according to Carbon County Sheriff Josh McQuillan.
Schifferns is accused of shooting James McGregor then dragging him down to a ditch in a campground area off Highway 212 on Monday.
According to court documents, Schifferns said he killed McGregor because he was being "disrespectful and homeless."
McGregor was living with Schifferns and his common law wife at a home located at the intersection of 14th Street and Haggin Avenue South.
The woman told authorities that she was concerned because McGregor did not return home Monday and his safe was found open and empty. The woman said McGregor typically kept large amounts of cash in the safe.
Authorities contacted Schifferns, who was in Roberts, and convinced him to return to Red Lodge for an interview about McGregor's disappearance.
Schifferns told authorities that he and McGregor had tried to go fishing but it was too cold. According to Schifferns, McGregor left with other men.
According to court documents, Schifferns repeatedly told authorities he hadn't done anything wrong, which raised suspicions since he was not being accused of any crime.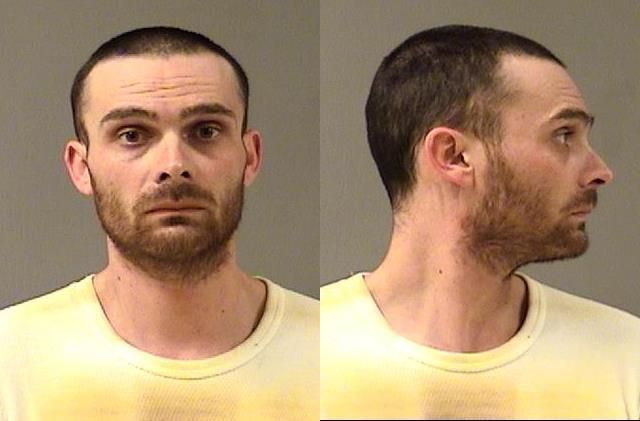 Thomas Schifferns (YCDF photo)
Schifferns' common law wife contacted authorities on Wednesday to report finding McGregor's truck stuck in snow at a trail head south of Red Lodge.
Authorities observed blood on the passenger side fender of the truck and blood markings in the snow.
McGregor's body was found about 100 yards away from the truck in a depression toward a creek.
The responding officers noted that it appeared the driver of the truck had attempted to leave the scene but got stuck in the snow.
Authorities made contact with a former girlfriend of Schifferns', who said he'd asked her for a ride on Monday.
The woman reported that Schifferns said he had "ruined his life" and "f***ed up" before he began crying, according to court documents.
The woman said Schifferns offered to give her money for a bus ticket to Texas or Mexico before he then tried to convince her to drive him to Texas.
Schifferns and the woman booked a room at a lodge in Absarokee, where she said Schifferns claimed he killed someone.
"He described holding a gun to the person's head and the person begging for his life," according to court documents. "(Schifferns) stated that he shot the person in the head, killing him."
After Schifferns killed McGregor, the woman told authorities, he said he had to walk six miles down the road.
Schifferns allegedly told the woman he threw the gun he used into a snowbank along U.S. Highway 212.
The woman said Schifferns told her he was mad at the victim because he was homeless and disrespectful. Schifferns said he and his wife made the victim food and helped him run errands.
Schifferns is known to law enforcement due to prior crimes.
Red Lodge schools were closed Thursday because Schifferns had not yet been arrested and he lives near the school.
The Yellowstone County SWAT team assisted in the arrest Thursday morning.
(James Edward McGregor, Carbon County Sheriff's Office photo)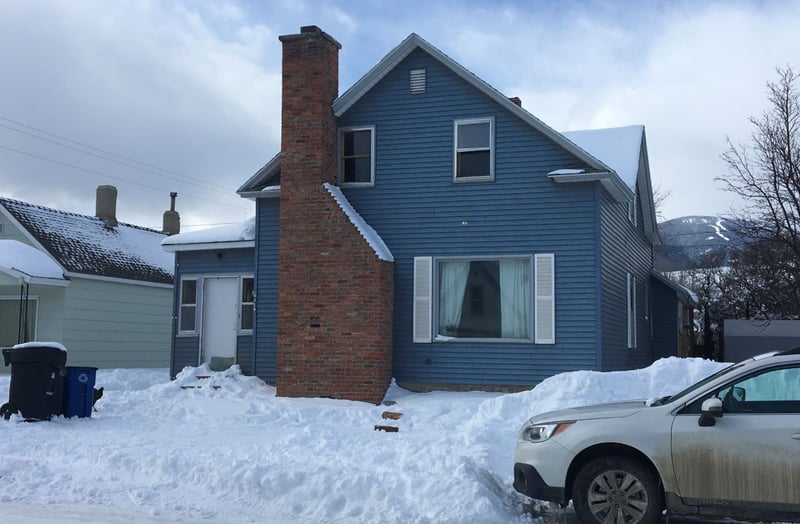 (The suspect's Red Lodge home where SWAT officers arrested him Thursday morning. MTN News photo)
___________________________________________________________________________________________________________________________
RED LODGE - Authorities are investigating a murder south of Red Lodge.
Carbon County Sheriff Josh McQuillan said in a press release issued Thursday morning that the sheriff's office, with the assistance of the Montana Division of Criminal Investigation and the Red Lodge Police Department are conducting an investigation related to a homicide that occurred south of Red Lodge along Highway 212.
"As a precautionary measure, Red Lodge schools were canceled early Thursday morning," the press release states. "A person of interest has been located and detained. There is no threat to the public at this time and the investigation is ongoing."
McQuillan asked that people stay away from the area along Highway 212 south of the East Side road access points "so that the investigation can be completed in a timely and efficient manner."
"The patience and cooperation of the general public is greatly appreciated during this time. More details will be released as time and opportunity avail themselves," he said in the press release.
RELATED: Carbon County man missing
RELATED: Highway 212 south of Red Lodge closed for police investigation