BUTTE - Very few people find something they love to do enough that they spend their entire lives doing it.
In this week's Montana Made we meet a man who has been working at basically the same job since he was 9 years old.
Glenn Brackett learned to make fishing rods at Winston Rods in San Francisco and continues to learn about the craft in a historic building in Uptown Butte, home of Sweetgrass Rods.
There's a mountain of bamboo behind Brackett at the back of his shop. He knows each piece because he hand-picked each of them in China.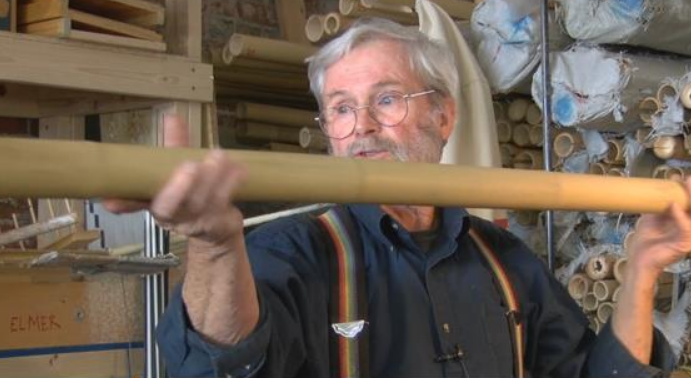 There are easier ways to make fishing poles, but not for Brackett. He says he doesn't use bamboo to make fishing rods, they work together.
"That's the beauty of the craft," said Brackett. "You just work with this material and it keeps teaching and teaching and finally you know it will give that wonderful feeling of, 'I finally know the material and I think it knows me.'"
"I'm feeling comfortable with it and I think it's feeling comfortable with me, but you know it's a wonderful exchange," he said.
Each piece of bamboo is shaped and smoothed and ultimately glued to others. Hundreds of hours later, a bamboo pole in the back of a shop becomes a work of art unlike many others you will experience.
The work is long and tedious, but Brackett said there are perks.
"That's the beauty of the craft, we can just walk away and go fishing," he said. "Hang the sign up on the window that says, 'Gone Fishing, see ya another day.'"
Brackett helped Winston rods move to its location in Twin Bridges and went off on his own a few years ago to focus on bamboo rods.
Although the work looks challenging, Brackett doesn't see it that way.
"Nope, no, this is a lifestyle and that's the way I like to certainly think of it," he said. "A unique lifestyle that I love doing and I imagine, like to imagine myself dying at the bench or at the stream with one of these in my hand."
Sweetgrass Rods are sold all over the world through its website.
If you contact Brackett at the shop he'll let you try out one of the rods, and depending on the weather that day he might even join you on the river.