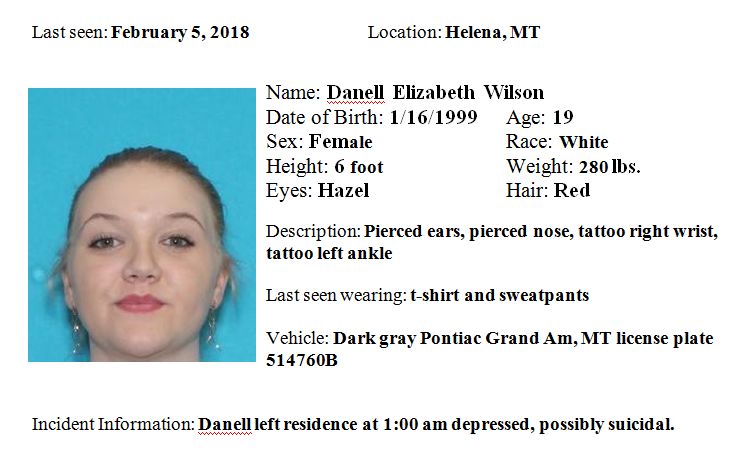 Update (2:51 p.m.): Danell Wilson has been located and is safe, the Montana Department of Justice said.
-------------------------------------------
HELENA: The Montana Department of Justice has issued a Missing/Endangered Person Advisory for Danell Elizabeth Wilson.
Wilson is 19, about 6 feet tall and about 280 pounds.
She has pierced ears, pierced nose, tattoo on right wrist and tattoo on left ankle.
She was last seen wearing a t-shirt and sweatpants
She was driving a dark gray Pontiac Grand Am with MT license plate 514760B.
The Helena Police Department said she left her residence at 1 a.m. depressed and possibly suicidal.
If you have any information about Wilson's location, you are asked to call the Helena Police Department at 406-442-3233 or call 911