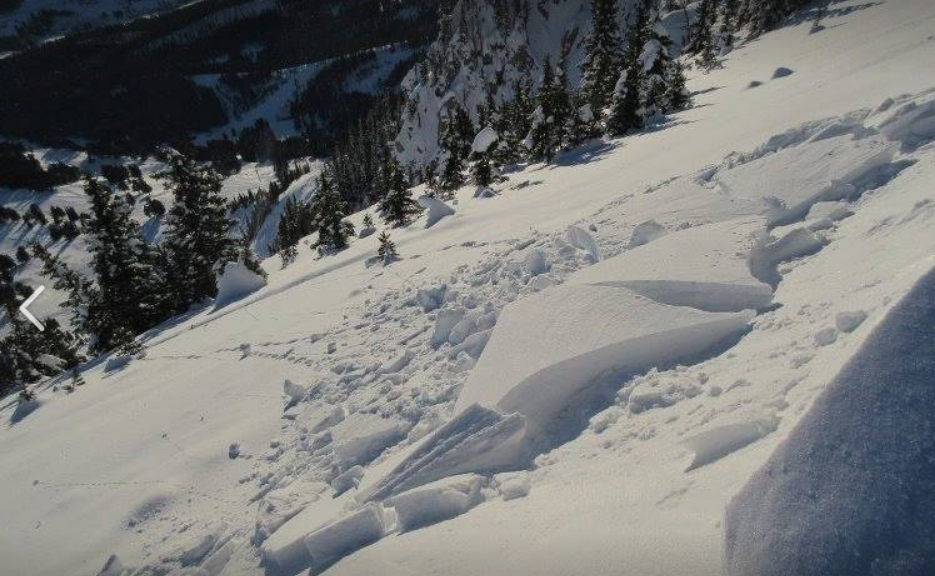 (Photo courtesy: not of the actual avalanche but from our Friends of the Gallatin National Forest Avalanche Center)
According to Gallatin County Search and Rescue, there was an avalanche Saturday afternoon.
One person was injured, but not buried, near Bridger Bowl.
The incident happened in the out of bounds area.