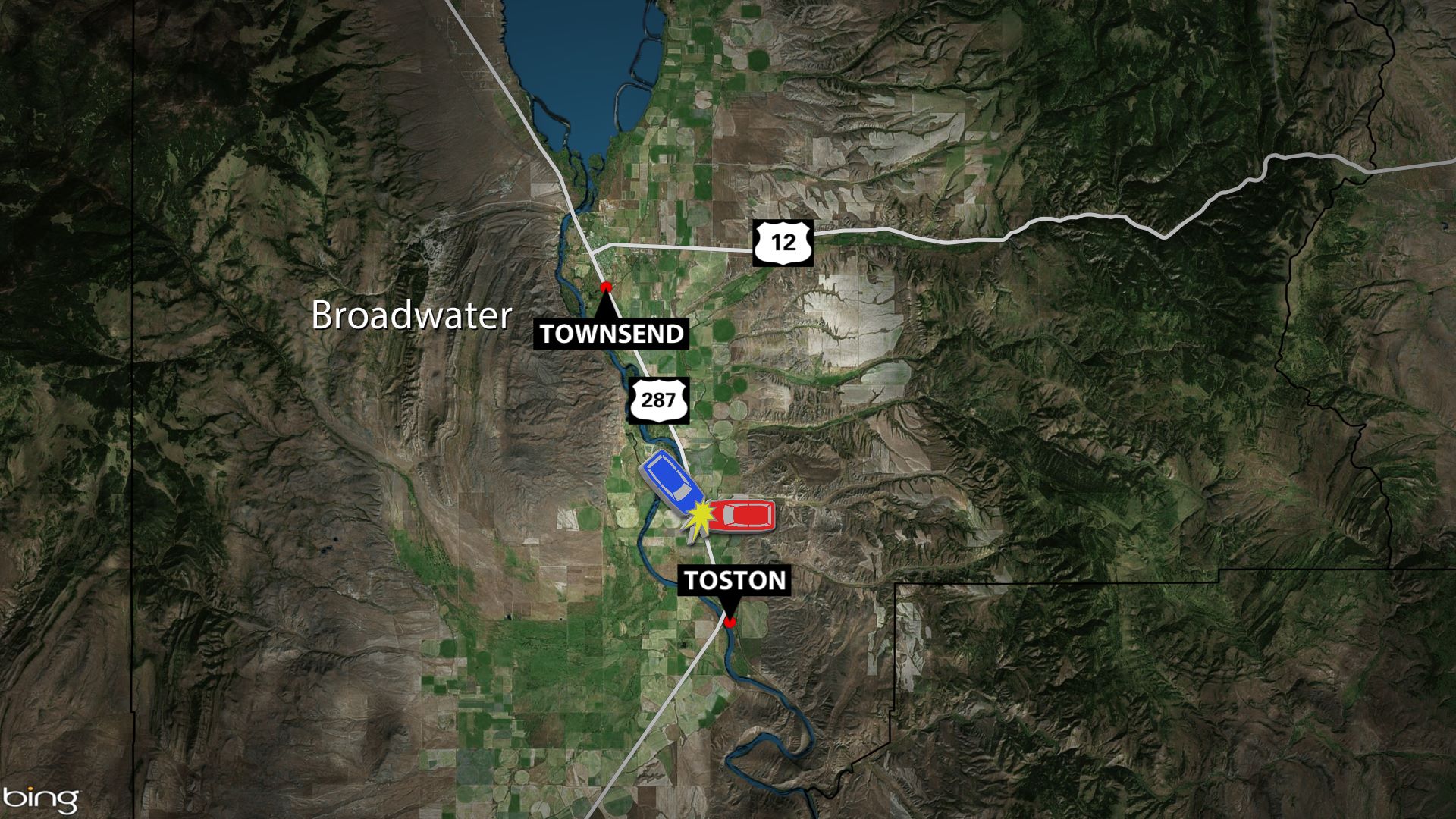 TOWNSEND - A Billings man died and four others were injured after a head-on crash south of Townsend Saturday night.
According to the Montana Highway Patrol, the driver from Billings lost control of his pickup and collided with another pickup on Highway 287 near mile marker 85.
The 37-year-old Billings man died at the scene. The four occupants of the second vehicle were transported to the hospital.
The cause of the crash is still under investigation but speed is a suspected factor. Road conditions were snow-packed and icy at the time.
The names of those involved were not released.