(HELENA) State Labor Commissioner Pam Bucy, who's part of the governor's cabinet, is stepping down next month to join a private law firm in Helena, Gov. Steve Bullock announced Tuesday.
"Pam has been a star, and will be missed," the governor said in a statement. "She has been a driving force in how the state, the university system and the private sector work together in getting Montanans and employers the skilled workforce they need."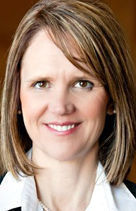 Bullock appointed Bucy in January 2013 to head the Department of Labor and Industry.
While there, she co-chaired the Main Street Montana Project, a Bullock initiative to identify ways state government could help business development in Montana.
The governor also complimented her work to help increase apprenticeships in the state and oversee a more streamlined workforce development training program.
Bucy ran for attorney general as a Democrat in 2012, losing to Republican Tim Fox, the current attorney general. Earlier, she had worked as chief legal counsel for the state Labor Department and executive attorney general, under then-Attorney General Mike McGrath.
A spokesman for the agency said Tuesday that Bucy had an offer to return to the private sector and practice law, and decided to take it. Her last day working for the state is Sept. 7.
Bullock will appoint Bucy's successor at the Labor Department.